Biography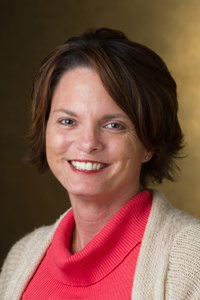 Mrs. Kimberly A. Labonte has served as the Executive Director of Audits for the Southern Illinois University, Office of Internal Audit, Compliance and Ethics since 2008. Mrs. Labonte is responsible for administering the internal audit function for the SIU System as well as serving as the System's liaison for the University's external audit process.
Prior to joining the SIU system, Mrs. Labonte was employed by the Illinois Office of the Auditor General for 15 years where she served as a Staff Auditor, an Auditor Supervisor and finally a staff and contract Audit Manager.
Professionally, Mrs. Labonte is a licensed Certified Public Accountant, a member of the Institute of Internal Auditors, and she has recently served on a working committee for the State of Illinois Internal Audit Advisory Board. Over the years she has also provided Quality Assurance Review services to multiple Peer Universities and State Agencies.
On a personal note, Mrs. Labonte is happily married to her husband James, and they have two daughters, Alyssa and Abigail. She is a member of Newsong Fellowship Church in Edwardsville and serves as the Treasurer for the Mt. Olive Gymnastics Society (aka Turner Hall).