Meet the Vice President for Anti-racism, Diversity, Equity and Inclusion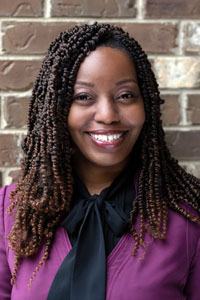 In 2021, Dr. Sheila Caldwell was chosen to serve as the inaugural Vice President for Anti-racism, Diversity, Equity and Inclusion and Chief Diversity Officer for the Southern Illinois University System. In this role Dr. Caldwell is responsible for coordinating all System diversity and equity programs, non-discrimination policies and equal opportunity compliance matters. Most importantly, she supervises initiatives leading the SIU System toward becoming an antiracist organization. 
A Chicago native, Caldwell previously served as the inaugural Chief Intercultural Engagement Officer at Wheaton College where she worked to enhance equity, transform culture and improve institutional effectiveness related to diversity. As a collaborator with the college's senior cabinet, she led efforts to implement, for the first time, a diversity commitment statement, an inclusive hiring process, a gender equity vision statement, a diversity strategic plan as well as a bias policy and bias incident reporting system to improve campus climate.  
With experiences in both industry and academia, Caldwell previously served as Advisor to the President on diversity at the University of North Georgia, as Director of Complete College Georgia and as the Dual Enrollment Coordinator for the Technical College System of Georgia. She holds a BS in Business Marketing from Northern Illinois University, an MA in Educational Leadership from Argosy University in Atlanta Georgia and EdD in Workforce Education from the University of Georgia. 
Dr. Caldwell lives in Springfield with her husband Lyndric and daughters, Trinity and Madison.