Women's History Month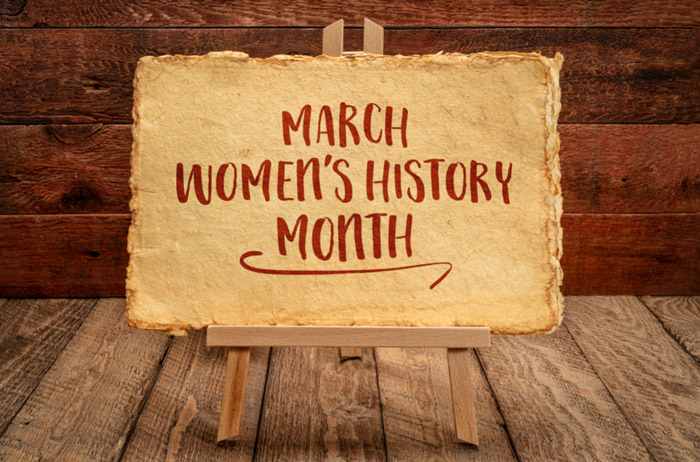 Lindy Wagner
About
Lindy currently serves as Assistant Vice Chancellor for Inclusive Excellence, Education and Development at Southern Illinois University Edwardsville where she began in March of 2020. Previous to being at SIUE she served in the Office of Associate Chancellor for Diversity at Southern Illinois University Carbondale and provided a variety of equity and inclusion training opportunities for faculty, staff, and students on campus. Lindy also served as an Assistant Director of Residence Life at SIUC from 2010-2015 and a full-time graduate teaching assistant from 2017-2019. In addition to working within the SIU system, she also facilitates workshops across the country as an Associate for the Sustained Dialogue Institute. Through facilitation she aids colleges and universities with moderating dialogue; understanding and implementing inclusive leadership; diversity, equity, and inclusion initiatives; and conflict resolution. She first became involved with dialogue initiatives while employed at Syracuse University in 2005 when she was a facilitator for Conversations about Race and Ethnicity (C.A.R.E.) Dialogue Circles. She continued her love for dialogue at Appalachian State University where she served as the Associate Director for Multicultural Student Development (now Intercultural Student Affairs) from 2015-2017. While at Appalachian State, one of her main responsibilities was providing training and development opportunities on a variety of topics for faculty, staff, and students. Lindy has served in various roles in student affairs for the last twenty years and brings that experience to her current position. She has a Bachelor of Arts degree in International Studies from Graceland University, a Master of Science degree in Counseling and Student Development from Kansas State University and is currently a doctoral candidate in Communication Studies with a focus on Intercultural Communication at Southern Illinois University Carbondale.


Dr. Candace Hall
About
Dr. Candace N. Hall is a creative academic in Higher Education and Student Affairs. Her research interests include the recruitment, retention, and support of Black faculty at historically white institutions. Hall aims to show the possibility of Black joy in the academy in hopes that more people will invest in spaces where Black faculty can authentically experience joy, hope, and community.
Current Work
Dr. Candace N. Hall's recent project clusterluck (see trailer below), a documentary short, highlights the experiences of a group of Black faculty within a department at a historically white institution. This short film unpacks what community means and what it looks like for Black scholars to have supportive communities within their departments at their institutions. This film is a digital visualization of my research on Black faculty experiences in academe and encourages higher education leaders to reimagine recruitment and hiring practices necessary for diversification of the professoriate.
Research Area Keyword(s)
faculty recruitment; faculty retention; creative scholarship
Trailer: https://youtu.be/kqB2YJzJmZs
SIUE Recap: https://youtu.be/26IRgbxVYHw


Dr. Nilanjana Bardhan
During the month of March, designated as Women's History Month, the Office of Antiracism, Diversity, Equity, and Inclusion will take the opportunity to feature some of the amazing women from SIU. Our second highlight is Dr. Nilanjana Bardhan.
Nilanjana R. Bardhan is a Professor of Communication Studies at Southern Illinois University Carbondale. She has a B.A. (honors) from Lady Shriram College for Women (Delhi University) in English literature and philosophy (1991), an M.S.J. from the E.W Scripps School of Journalism, Ohio University, in public relations/advertising (1994), and a Ph.D. also from the E.W. Scripps School of Journalism, Ohio University, in international/intercultural communication, critical media studies and public relations (1998).
Dr. Bardhan's teaching and research interests include intercultural/international communication, public relations, and critical cultural communication. She particularly focuses on identity/difference/culture, diversity, equity and inclusion, globalization and postcolonial theory. She teaches both graduate and undergraduate courses and has been awarded the Outstanding Faculty Teaching Award in the Department (now School) of Communication Studies three times. In 2020, she received the College of Liberal Arts Outstanding Teacher Award. She advised SIU's Public Relations Student Society of America (PRSSA) chapter for 10 years. She also served as the Director of Graduate Studies between 2013 and 2020. 
In 2019, Dr. Bardhan received the Women of Distinction Award from SIUC. This award recognizes employees for their sustained commitment to women and/or issues of diversity through demonstrated leadership, vision and action. She serves on the SIUC Chancellor's Task for Diversity and Inclusion and on the Diversity Advisory Council for the SIU system. She also serves on the board of the Plank Center for Leadership in Public Relations (University of Alabama) and co-chairs its Diversity, Equity and Inclusion Committee. She is currently a member of the National Communication Association (NCA) and the Public Relations Society of America (PRSA). 
Dr. Bardhan has presented her research at various regional, national and international conferences, and has published several book chapters, and articles in journals such as the Journal of International and Intercultural Communication, Communication Quarterly, Journal of Public Relations Research, Journal of Public Relations Education, PR Journal, Journal of Communication Management, Mass Communication & Society, Communication Education, International Journal of Strategic Communication and the Journal of Health Communication. She serves on the editorial boards of Communication and Critical/Cultural Studies, PR Inquiry, Journal of Public Relations Education and the International Journal of Strategic Communication.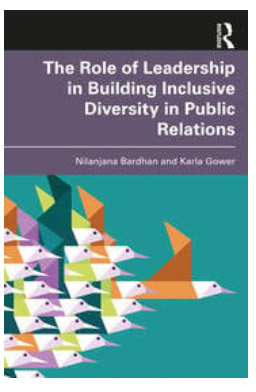 Dr. Bardhan has also published several books. She is the co-editor of Public Relations in Global Cultural Contexts (Routledge) and Identity Research and Communication (Lexington Press), and the co-author of Cultivating Cosmopolitanism for Intercultural Communication (Routledge). The latter two books have won best book awards from NCA's International and Intercultural Communication Division. Most recently, she co-authored the book The Role of Leadership in Building Inclusive Diversity in Public Relations (Routledge).  
https://www.routledge.com/The-Role-of-Leadership-in-Building-Inclusive-Diversity-in-Public-Relations/Bardhan-Gower/p/book/9780367769642
The Role of Leadership in Building Inclusive Diversity in Public Relations
This book focuses on the relationship between leadership and diversity, inclusion and equity within the US public relations industry. The authors argue that there is ample research evidence that diversity and inclusion efforts cannot succeed without leadership support that commits to and assumes responsibility and accountability for the structural and cultural changes required. Drawing on literature from three different areas – public relations, diversity and inclusion/equity in US society. www.routledge.com

An excerpt provided by Dr. Bardhan:
"Brave conversations, genuine learning and power sharing need to occur for inclusion to prosper and for allyship and the true benefits of diversity to come to life. For real change to occur, leaders must be willing to visibly and passionately lead this charge. In so doing, they must also be willing to embrace humility and vulnerability, and this is something that most traditional leadership literature does not underscore. The "comfort zone" needs to be disbanded so difference may enter."

Wendi Wills El-Amin, M.D.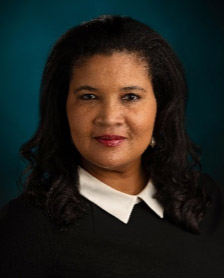 Wendi Wills El-Amin, M.D. is the Associate Dean for Equity, Diversity, and Inclusion at Southern Illinois University School of Medicine. She is a Professor at Southern Illinois University School of Medicine in the Department of Family Medicine where she provides care at the Center for Family Medicine in Springfield. Dr. El-Amin is dually appointed to the SIU's Department of Medical Education where she serves as an academic strategist.
El-Amin served as Assistant Dean of Medical Education at the University of Virginia School of Medicine in Charlottesville (2007-10). She also served as director of outreach at the Center on Health Disparities and Director of the UVA Cancer Center Health Disparity Initiative (2006-10) and as an Assistant Professor of Family Medicine and public health (2005-10), all at the University of Virginia. El-Amin was in private practice at Wills Diagnostic Clinic in Houston, TX. (2001-03).
She completed her residency in family practice and community medicine as chief resident at the University of Texas-Houston (2001). She earned her medical degree at Georgetown Medical School (1998) and a bachelor's degree in biology at Hampton University in Virginia (1993).
El-Amin is board certified in family medicine and is a member of the National Medical Association, where she chaired the Women's Health Section (2008 – 2019). She has been a community health advocate and activist. She is the proud mother of three daughters, who she affectionately calls her earth, wind, and fire.
She is presently a board member of the Community Foundation of the Land of Lincoln. Springfield YMCA, and Springfield Memorial Hospital and Foundation. She is the recipient of the SIUSOM  J. Dorsey Teaching Award, Springfield chapter of N.A.A.C.P. Webster award, and was named one of the 2022 Women of Influence from the Springfield Business Journal.
She has a passion for addressing health disparities and inequities in healthcare.
At Kenniebrew Dr. Kruse announced Dr. El-Amin as a full professor:
"Dear Everyone:
In the VERY GOOD NEWS department, I want to share that our very own Dr. Wendi was promoted to FULL PROFESSOR.  The announcement was made on Friday morning as we kicked off the Kenniebrew conference, and could not have been more appropriately timed.  What an amazing opportunity to celebrate Black joy and accomplishment this week, during a month we set aside to highlight Black history.  
Dr. Wendi is, in fact, living history.  I want to highlight this data we pulled from the 2023 AAMC website:
28,810 male full professors nationally

11,403 female full professors nationally
A total of 40,213 full professors of academic medicine in the U.S.
AND:   only 374 of this 40,213 are Black women.  That is .0093%

Well. 375.  Because we now have Professor Wendi Wills El-Amin.  The first Black woman professor in the SIU system.

Just thought y'all would like to join in celebrating this moment.  I love and am so very, very proud of our friend.

We cannot be what we cannot see.  Professor El-Amin SHOWS her students what is possible.  

Her students honored her with a long standing ovation, a Kintsugi bowl and the highlight reel attached."

Sharing Experiences
As with all organizations, events and activities are an integral part of our mission, vision, values and goals. The Department of Antiracism, Diversity, Equity and Inclusion seeks to develop events and activities that are informative and educational in every aspect. Among the events sponsored by the Department of ADEI are Conversations of Understanding and the Illinois Higher Education Equity Symposium. 
Conversations of Understanding
Conversations of Understanding have become a fixture across the SIU System and on our individual campuses. They are a series of exchanges where students, alumni, faculty, staff and the broader SIU communities can share their experiences and thoughts on a variety of themes related to antiracism, diversity, equity and inclusion. We want to be recognized as a leader in our region and beyond for our work in fostering an understanding of relevant contemporary issues.
Illinois Higher Education Equity Symposium
The Illinois Higher Education Equity Symposium gathers educational leaders, legislators, and community partners from across the state to create, sustain, and expand equity for every student, employee, and community member. Attendees are invited to this two-day symposium to help disrupt roadblocks to ensure a thriving Illinois.
On June 7, 2022, Governor JB Pritzker signed HB5464 into law. He affirmed, "Access to affordable, quality higher education shouldn't be a privilege. Today, we take a step forward in ensuring everyone – especially our historically underrepresented students – have the resources and investment necessary to thrive in our first-rate public education system."
HB5464 requires State public universities and community colleges to develop and implement equity plans and practices to increase the access, retention, completion and student loan repayment rates for minority students, rural students, adult students, women, and people with disabilities who are traditionally underrepresented in education programs and activities.